Integrated pressure monitoring line enables convenient monitoring of nasal prong pressure
Primary cannula gas delivery channel may be altered for a custom fit
Detachable tube clip for easy adjustment of tube position to provide better tube stabilization
Length-adjustable or collapsible tubing for more flexibility
Available in 8 sizes. Each size is clearly states on the cannula body
Babi.Plus® nBubble CPAP Prong is made of super soft silicone material to minimize skin irritation. Each nBubble CPAP Prong Kit includes a prong, two elbow connectors, one port elbow connector with a cap and two silicone adaptors.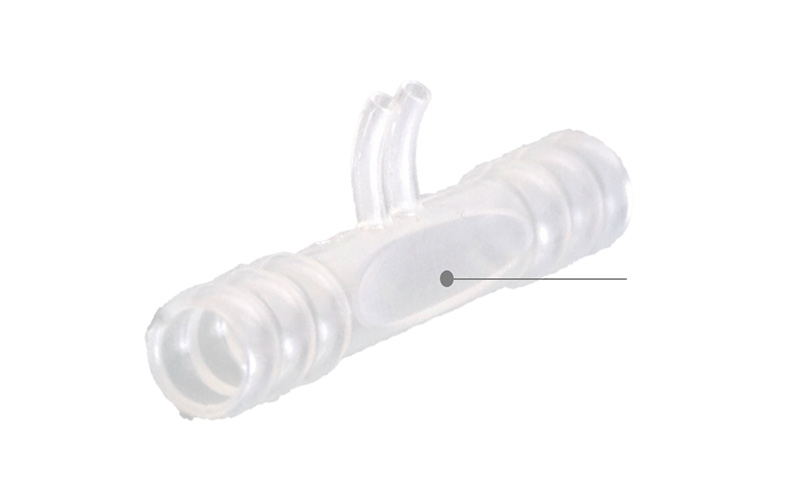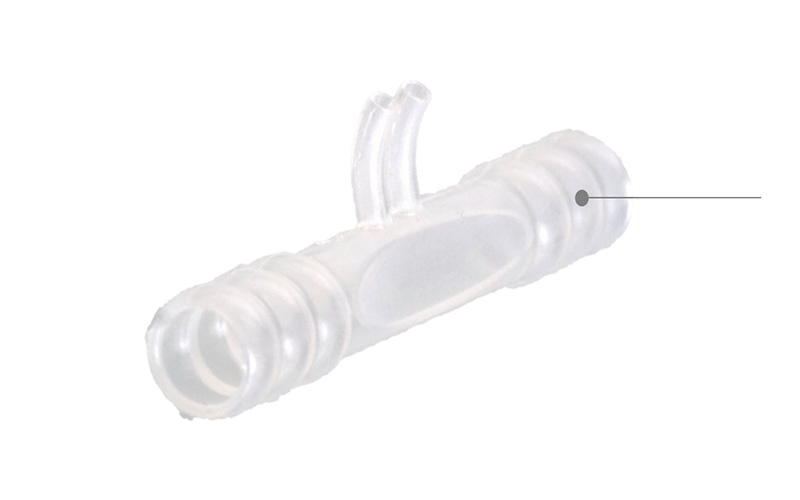 Gallery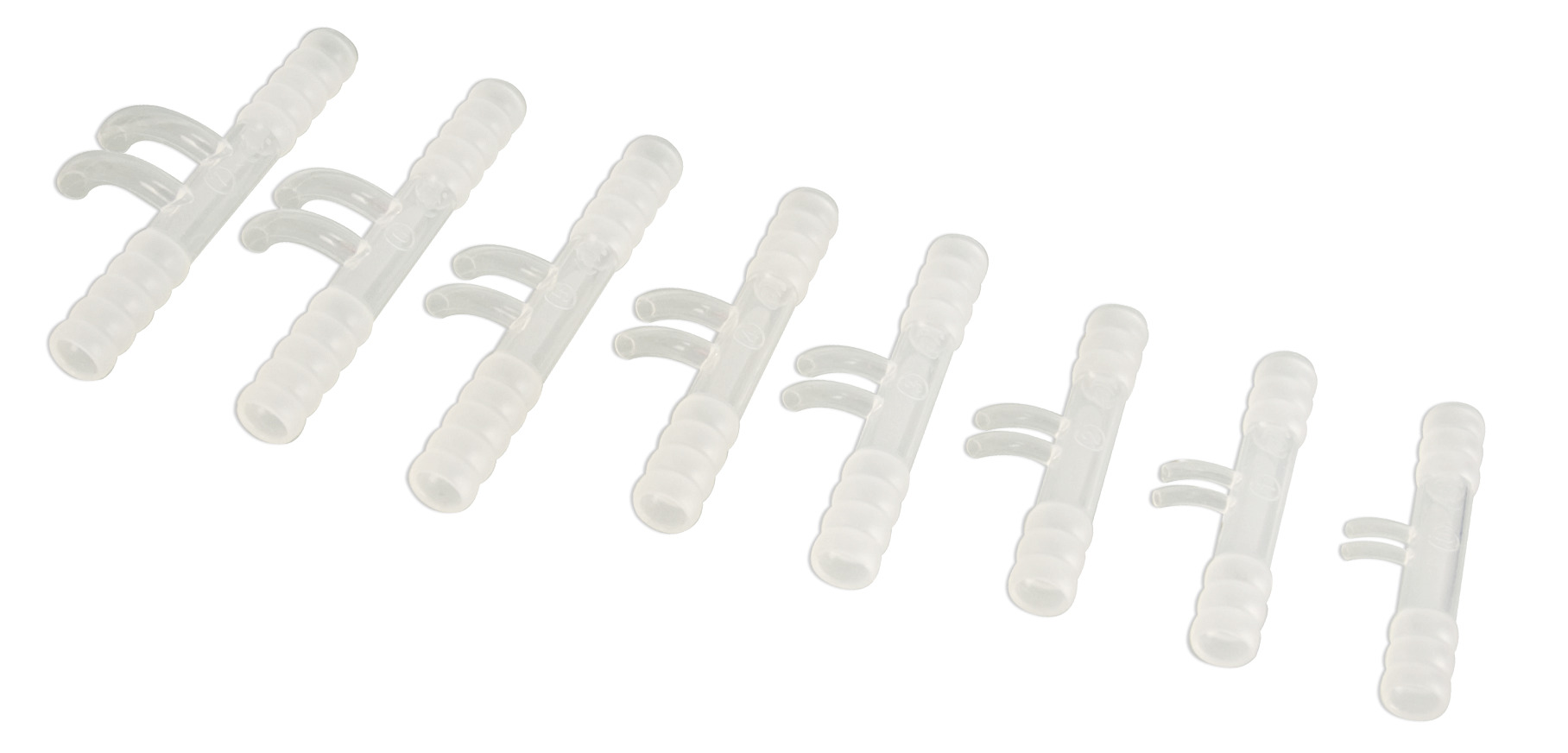 Specifications
| | | | | |
| --- | --- | --- | --- | --- |
| REF | Material | Prong Size | Septal Width (mm) | Prong Diameter (mm) |
| AN0010 | Silicone | #0 | 2.1 | 2.8 |
| AN0011 | Silicone | #1 | 2.4 | 3.2 |
| AN0012 | Silicone | #2 | 2.6 | 3.8 |
| AN0013 | Silicone | #3 | 3.8 | 4.4 |
| AN0014 | Silicone | #4 | 4.2 | 5.0 |
| AN0015 | Silicone | #5 | 5.0 | 5.0 |
| AN0016 | Silicone | #6 | 5.6 | 5.5 |
| AN0017 | Silicone | #7 | 6.8 | 6.0 |
Order Information
| | | |
| --- | --- | --- |
| REF | Description | QTY |
| AN0010 | nCPAP Prong, #0 w/ Pressure Port Elbow | 5 pcs/box |
| AN0011 | nCPAP Prong, #1 w/ Pressure Port Elbow | 5 pcs/box |
| AN0012 | nCPAP Prong, #2 w/ Pressure Port Elbow | 5 pcs/box |
| AN0013 | nCPAP Prong, #3 w/ Pressure Port Elbow | 5 pcs/box |
| AN0014 | nCPAP Prong, #4 w/ Pressure Port Elbow | 5 pcs/box |
| AN0015 | nCPAP Prong, #5 w/ Pressure Port Elbow | 5 pcs/box |
| AN0016 | nCPAP Prong, #6 w/ Pressure Port Elbow | 5 pcs/box |
| AN0017 | nCPAP Prong, #7 w/ Pressure Port Elbow | 5 pcs/box |