Ultra lightweight for improved comfort
Manifold with highly efficient valve for quieter and prompt response
Smoothbore Tubing for easy clean and reach minimal air turbulence
Silicone for inhale, exhale tubing, drive line and gas line requirements
Polysulfone for all connector and housing
All parts autoclavable at 134°C
Durable J Circuit with manifold and smoothbore tubing provides safety and comfort use, which is also easy to clean and minimizes air turbulence. Silicone for the inhale and exhale tubing, while Polysulfone for all connectors and housing. All parts of Durable J Circuit are autoclavable at 134°C.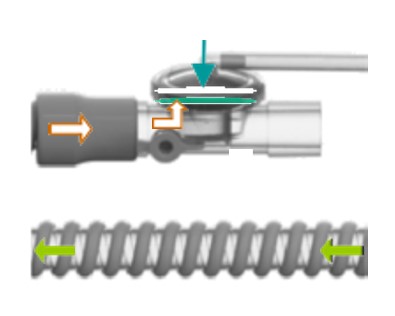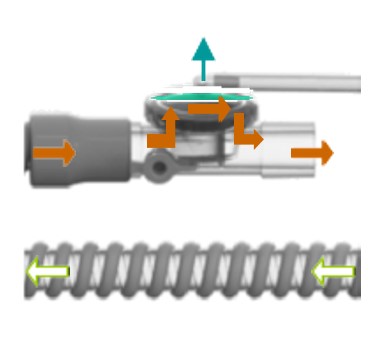 Specifications
| | | | | | | | | | | |
| --- | --- | --- | --- | --- | --- | --- | --- | --- | --- | --- |
| Elbow | Manifold | Wye | Inhale | Exhale | Control Line | Pressure Line | Housing | Connector | Drive Line | Gas Line |
| Patient port: 22/15mm,Wye connector:15F | 2 Way 22/15, 22/15 | 7.6 & 4B, Patient interface: 15F, Inhale & Exhale tubing: 22M, Pressure sensing: 4B elbow connector | Silicone, 120cm, 22F cuff | Silicone, 45cm, 22F cuff | 150cm | 150cm | PSF | PSF | Silicone | Silicone |
Order Information
| | | |
| --- | --- | --- |
| REF | Description | QTY |
| AB0090 | Silicone J-Circuit, Adult | 10 sets/box |