Pole, Rail and Table Clamps
Keep essential life-supporting device readily available and organized.
Ergonomically engineered tri-edge turning knob for less required force to turn.
Ultra lightweight and sturdy design with one or two holder slip for different device.
Multi-point contact for better stabilization and grip.
ISO compliant holder fits any device complying to the same standard.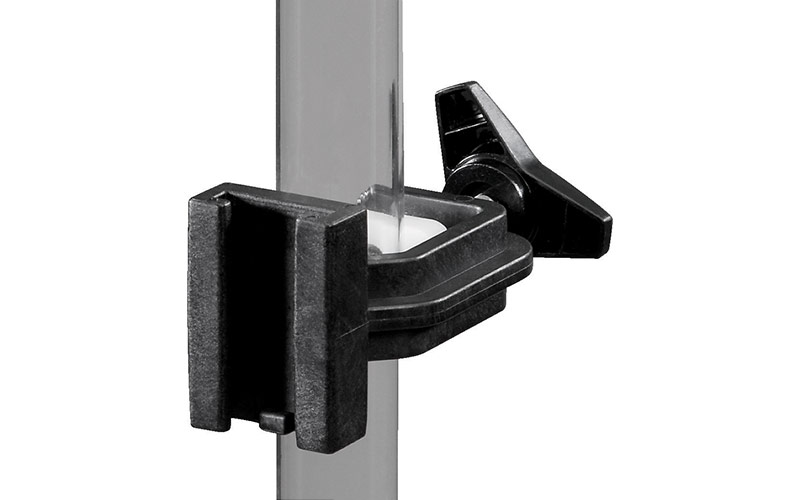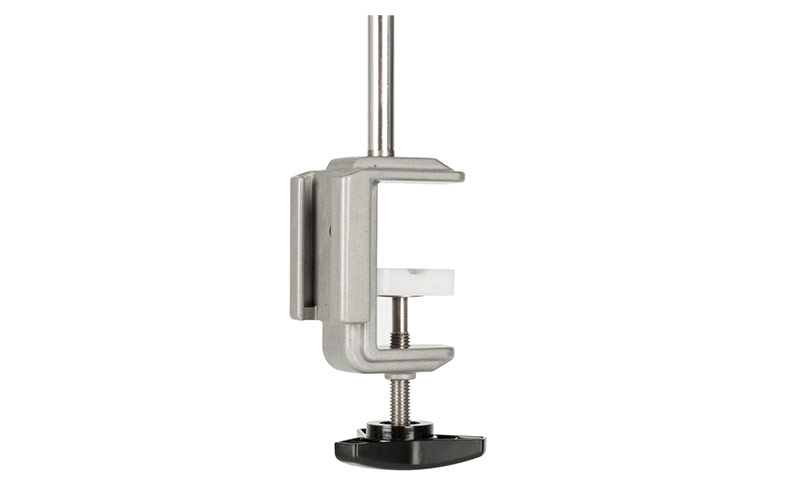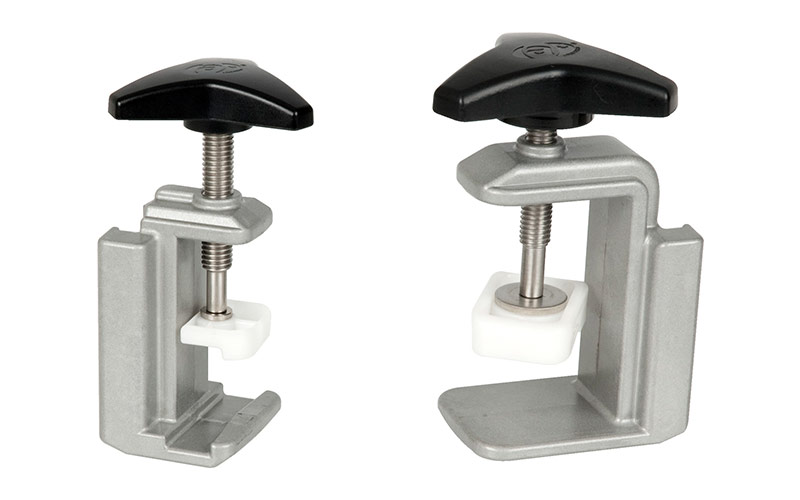 Specifications
| | | | | | | |
| --- | --- | --- | --- | --- | --- | --- |
| REF | Pole Size | Table Thickness | Rail Width | Rail Height | Weight of Clamp | Supported Weight |
| AB0222 | ≈ 2.0 to 3.2 cm (0.75 to 1.25"), Single | - | - | - | ≈ 125 grams | ≤ 3.0 Kg |
| AB0223 | ≈ 2.0 to 3.2 cm (0.75 to 1.25"), Dual | - | - | - | ≈ 170 grams | ≤ 10 Kg |
| AB0224 | - | ≈ 1.2 to 5.0 cm (0.47 to 1.97") | - | - | ≈ 160 grams | ≤ 10 Kg |
| AB0225 | - | - | ≤ 1.0 cm (0.39") | ≈ 1.0 to 3.5 cm (07.5" to 1.38") | ≈ 170 grams | ≤ 3 Kg |
Order Information
| | | |
| --- | --- | --- |
| REF | Description | QTY |
| AB0222 | ERGO™ Single Pole Clamp | 10 sets/case |
| AB0223 | ERGO™ Dual Pole Clamp | 10 sets/case |
| AB0224 | ERGO™ Table Clamp | 10 sets/case |
| AB0225 | ERGO™ Rail Clamp | 10 sets/case |