MR-100 Plus™ Resuscitator
ALL-IN-ONE intake valve design
Accessory made from PSF and silicone can be fully autoclavable with distilled water at temperature and pressure: 134°C for 5 minutes or 121°C for 15 minutes.
Swivel between valve and mask permits 360° positioning of the resuscitator in relation to the patient.
Diverter (optional) can be added to attach the bacteria filter or PEEP valve to the NRV.
Built-in two-way pressure-relief valve for patient safety and can be overridden by the operator.
Transparent medical grade material allows better internal visibility.
MR-100 Plus™ manual resuscitator is reusable and manufactured from high quality materials .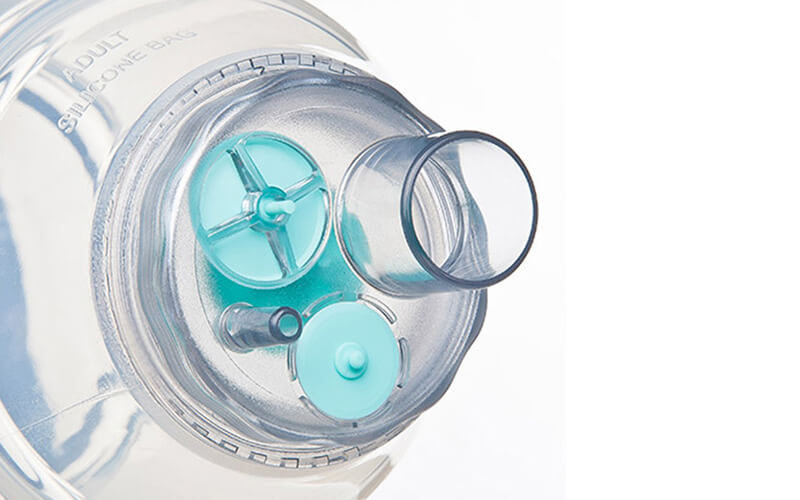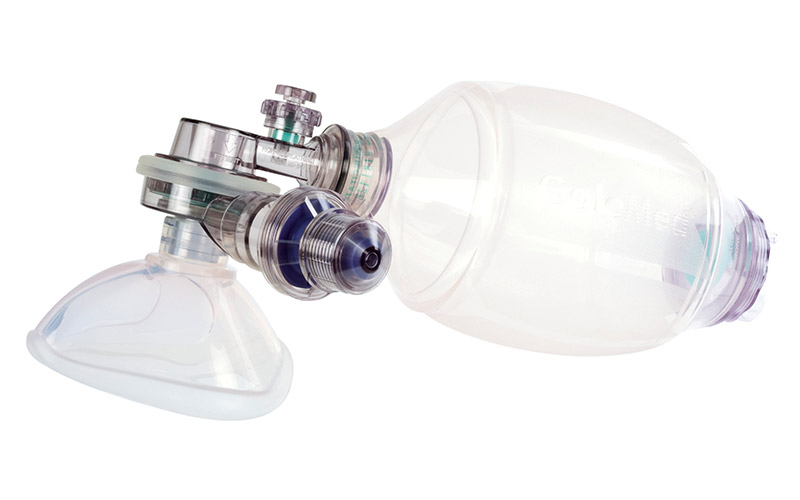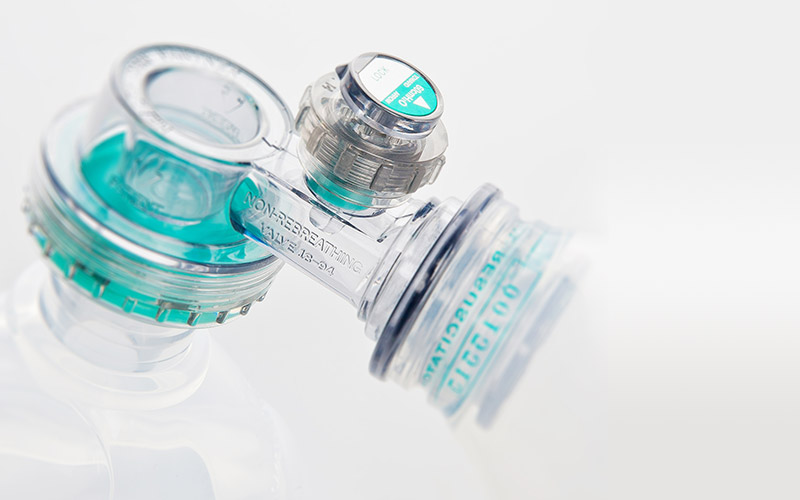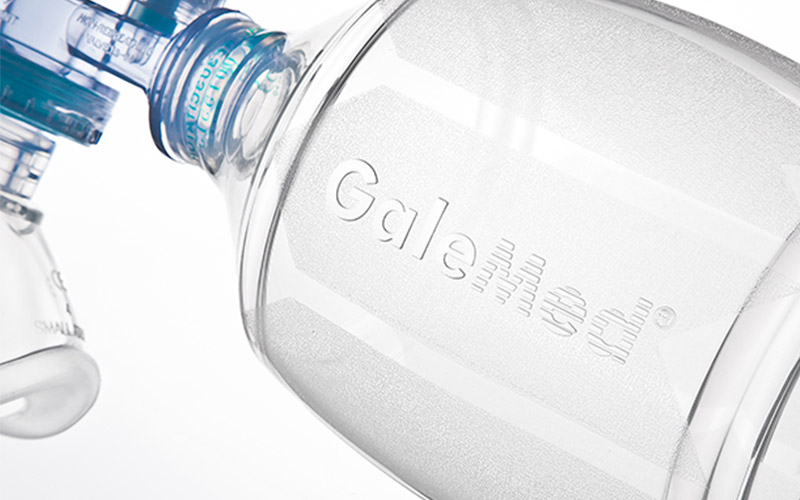 Specifications
Housing
Compressed Bag
Reservoir Bag
Mask
Oxygen Tube
PSF
Silicone
Silicone
Cushion: Silicone
Housing: Silicone
PVC
Order Information
| | | | | | | | |
| --- | --- | --- | --- | --- | --- | --- | --- |
| REF | Description | Mask Size | Pop-Off (cmH2) | Bag capacity (ml) | Reservoir Bag | Oxygen Tube (length:2m) | QTY |
| AR0059 | MR-100 Plus Resuscitator set, Adult  | #5 | N/A | 1500 | 2000 | ● | 12 box/carton |
| AR0063 | MR-100 Plus Resuscitator set, Adult | N/A | N/A | 1500 | N/A | N/A | 12 box/carton |
| AR0060 | MR-100 Plus Resuscitator set, Adult w/ Pop-off | N/A | 60 | 1500 | N/A | N/A | 12 box/carton |
| AR0064 | MR-100 Plus Resuscitator set, Adult w/ Pop-off | #4 | 60 | 1500 | 2000 | N/A | 12 box/carton |
| AR0056 | MR-100 Plus Resuscitator set, Adult w/ Pop-off | #4 | 60 | 1500 | 2000 | ● | 12 box/carton |
| AR0057 | MR-100 Plus Resuscitator set, Child w/ Pop-off | #3 | 40 | 550 | 1000 | N/A | 12 box/carton |
| AR0061 | MR-100 Plus Resuscitator set, Child w/ Pop-off | N/A | 40 | 550 | N/A | N/A | 12 box/carton |
| AR0058 | MR-100 Plus Resuscitator set, Infant w/ Pop-off | #0 | 40 | 280 | 500 | ● | 12 box/carton |
| AR0062 | MR-100 Plus Resuscitator set, Infant w/ Pop-off | N/A | 40 | 280 | N/A | N/A | 12 box/carton |
| AR0044 | MR-100 Plus Resuscitator kit, Adult w/ Berman Airway | #3,4,5 | N/A | 1500 | 2000 | ● | 12 box/carton |
| AR0045 | MR-100 Plus Resuscitator kit, Child w/ Berman Airway | #1,2,3 | N/A | 550 | 1000 | ● | 12 box/carton |
| AR0046 | MR-100 Plus Resuscitator kit, Infant w/ Berman Airway | #0,1,2 | N/A | 280 | 500 | ● | 12 box/carton |