Arc-shell hood with aerodynamic design facilitates oxygen distribution averagely and expelling carbon dioxide.
Dual oxygen port enables oxygen or aerosol delivery choice in different position.
Unique diffuser design diffuses the oxygen flow fast to avoid blowing over to patient directly.
Lock-style connector avoids disconnection with oxygen circuit.
Light-weight, transparent and arc hood makes it easier to observe patient from all angle.
Oxi.Hood features simple operations and functional designs, offering a practical solution for neonatal oxygen administration and temperature maintenance. Tran sparent hood shell provides a clear view of the baby, ensuring continuous safety monitoring. Weight bar and groove designs secure the hood in position. Oxi.Hood is available in 3 sizes to provide a better fit for premature and neonate , and each set comes with a hood and two weight bars.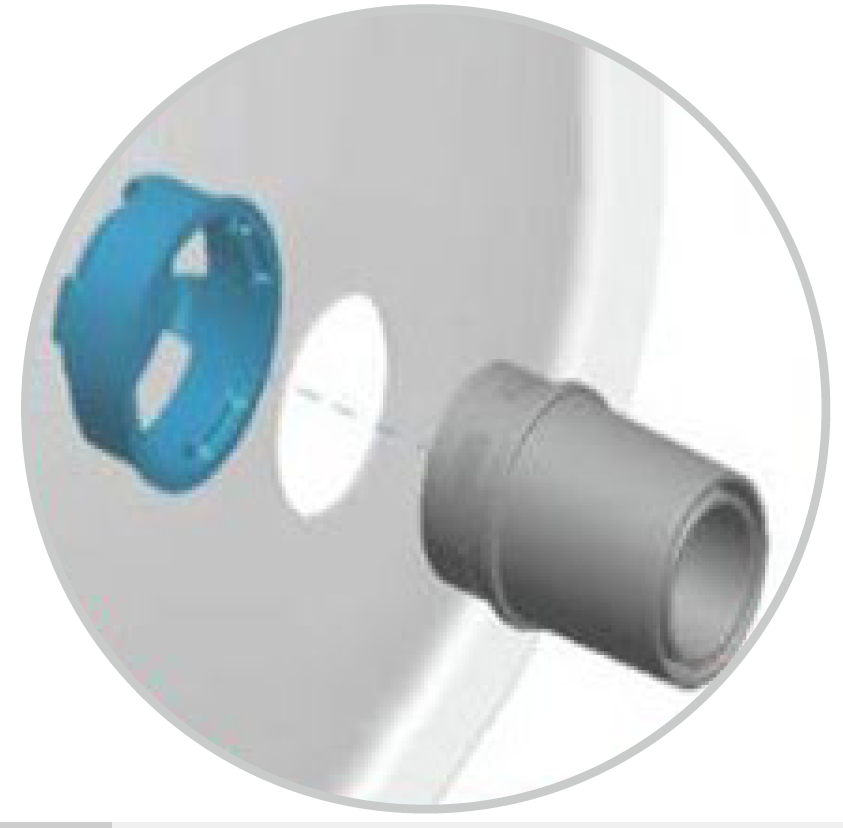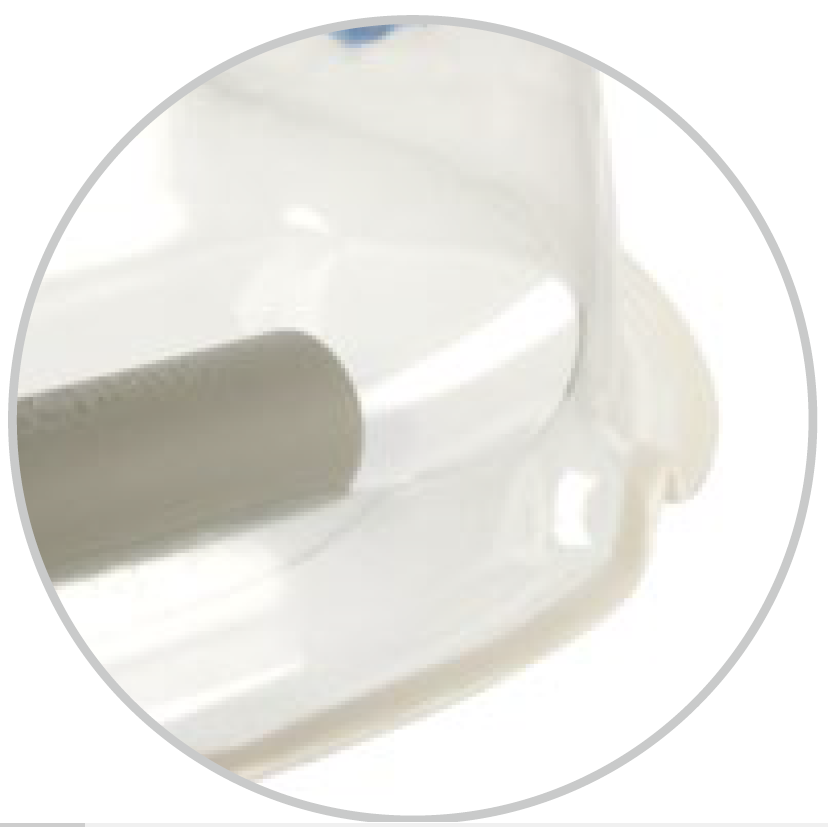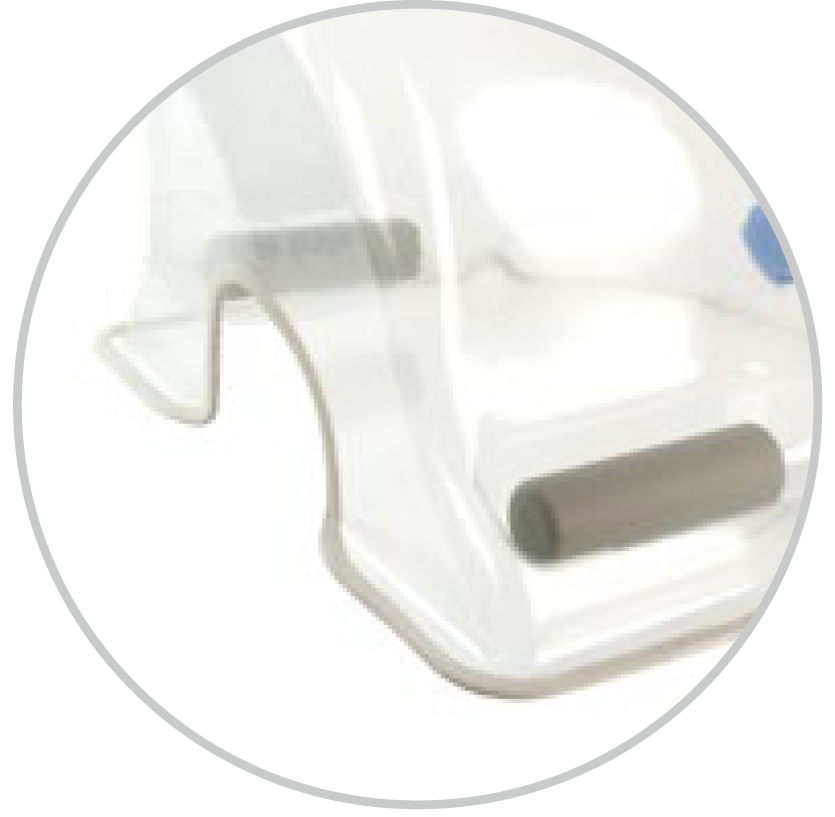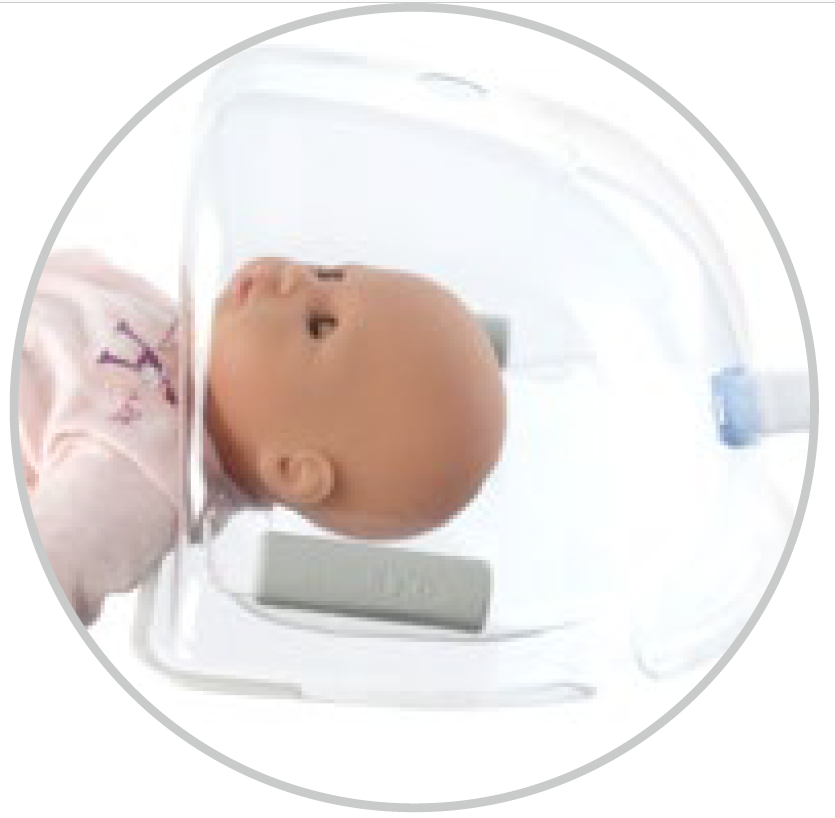 Specifications
| | | | |
| --- | --- | --- | --- |
| REF | Size | Head(Length x Width x Height) | Neck(Width x Height) |
| AO0031 | S | 19x18x15 cm | 7x5 cm |
| AO0033 | M | 19x18x15 cm | 10x7 cm |
| AO0034 | L | 22x21x18 cm | 12x10 cm |
Order Information
| | | |
| --- | --- | --- |
| REF | Description | QTY |
| AO0031 | Oxi.Hood, S (included 2 pcs Weight Bar) | 10 pcs/box |
| AO0033 | Oxi.Hood, M (included 2 pcs Weight Bar) | 10 pcs/box |
| AO0034 | Oxi.Hood, L (included 2 pcs Weight Bar) | 10 pcs/box |
| AO0032 | Weight Bar for Oxi.Hood (Accessories) | 2 pcs/box |