Keeps essential life-supporting device readily available and organized.
Ergonomically engineered tri-edge turning knob for less required force to turn.
Ultra lightweight design with one or two holder slip for different device.
3-point contact for better stabilization and grip for the pole and clamp.
Suitable for: Humidifier Device, Bubble Humidifier, Babi.Plus Bubble PAP Valve, Manual Resuscitators, Nebulizers, Circuit Hanger and any other device with an ISO-19054 holder slip.
Pole Clamps are ISO 19054 compliant and available for poles 2.0 to 3.2 cm in diameter, providing sturdy mounting of the Babi.Plus Bubble PAP valve, humidifiers or other devices.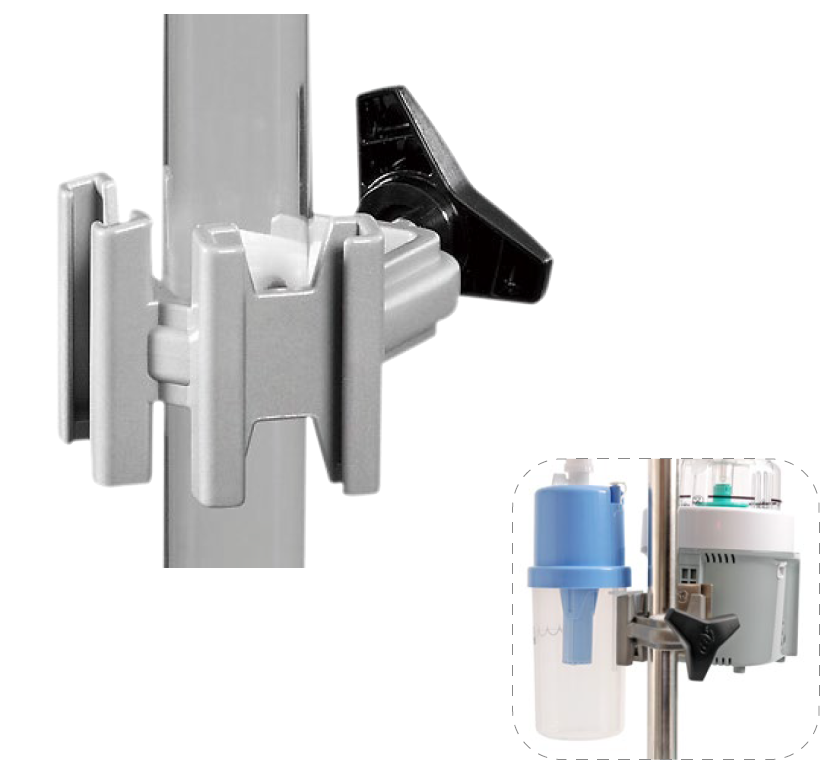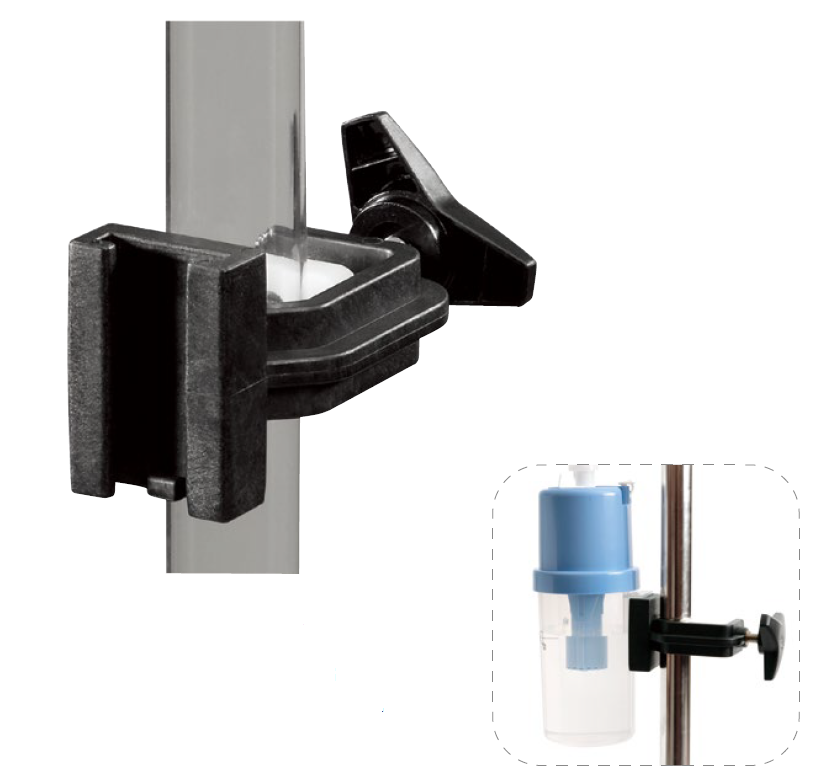 Order Information
| | | |
| --- | --- | --- |
| REF | Description | QTY |
| AB0022 | ISO Pole Clamp, Single | 10 pcs/mid box |
| AB0023 | ISO Pole Clamp, Dual | 10 pcs/mid box |