GaleMed Xiamen China plant obtains MDR Certificate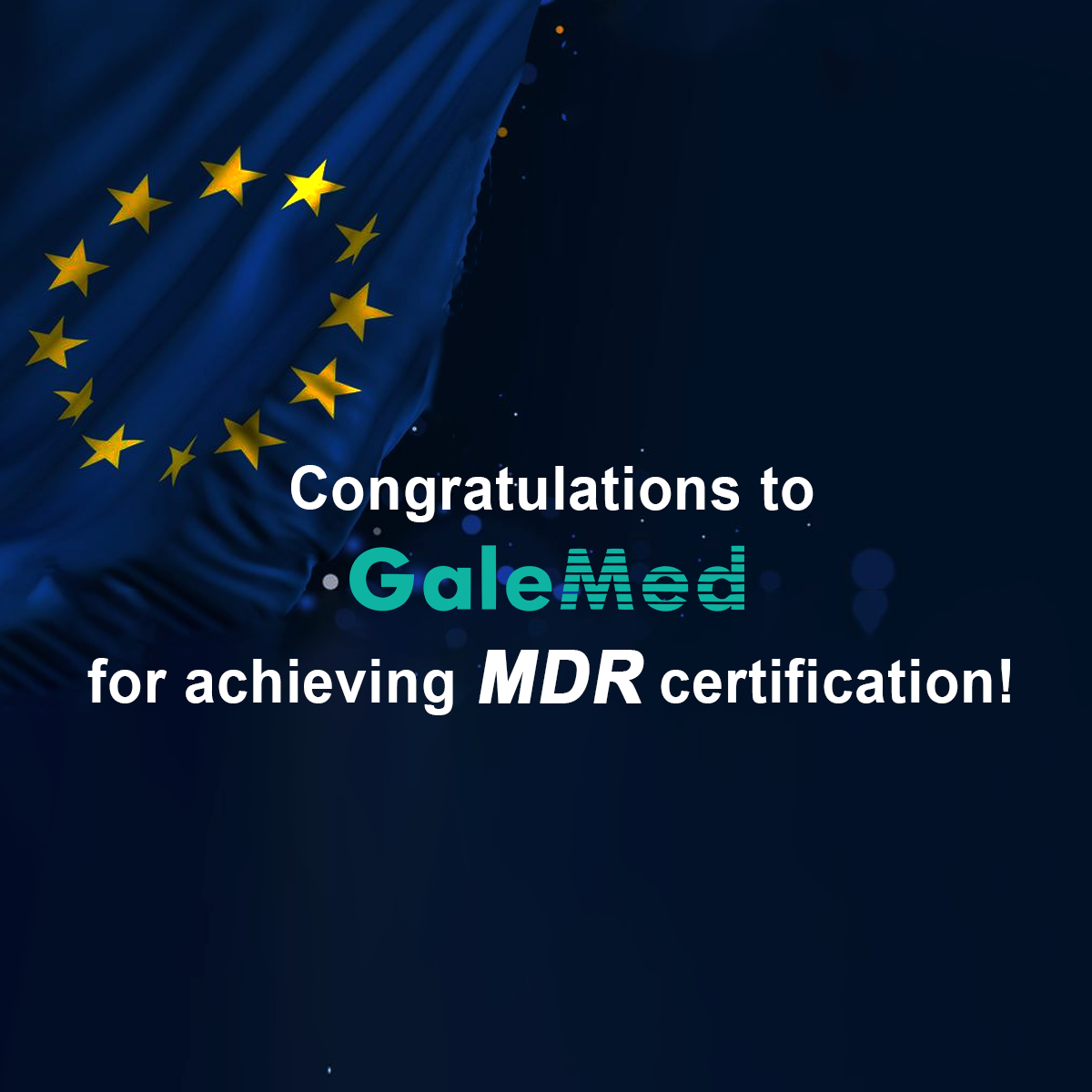 Dear our valued customers,
Today, we are absolutely thrilled to share with you that GaleMed Xiamen China plant has obtained a MDR certificate (Certificate No. HZ 2058519-1) for all our Class II products. We are proud to be one of the pioneers in this regard. For more detailed information please lick here : https://reurl.cc/eWrroL
We want to sincerely thank YOU for your committed support, which enabled us to continuously achieve outstanding developments.
GaleMed will continue to strive to become a leading global company in the respiratory care space by providing the best clinical solutions to meet the customer's needs.
Our MDR certification includes 24 EMDN codes and GaleMed portfolio's 1106 SKUs. In addition, it covers all ranges of disposable peripherals and extends to some reusable peripherals for respiratory cares.
Please see below a list of the scope of the specific products covered by our MDR certificate for your reference:
Thank you for your continuous support for GaleMed and we look forward to better serve you in the future!
#MDRcertificate #thankyou #respiratorycare #future #medical #leaders #development #share #achievement #team #arabhealth2023 #GaleMed