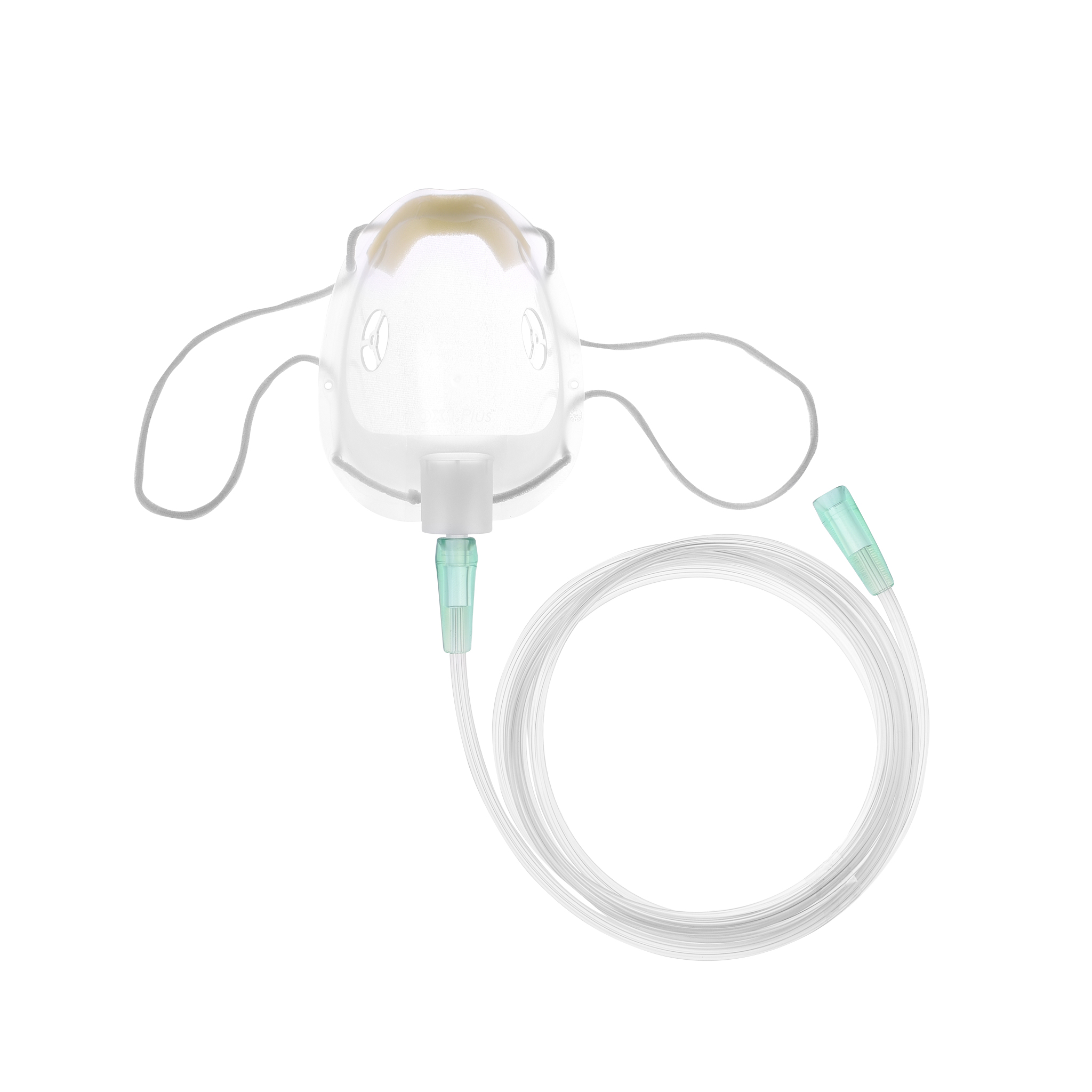 Phthalate-free, non PVC eco-friendly material.
Ultra soft nose seal with sponge fitting reduces leaks and pressure sores.
Two-way fixture that can be worn over the head or ears for greater comfort and stability.
Sturdy mask shell resists distortion during transportation and storage.
55% lighter than conventional PVC O2 masks.
Each set includes a 2-meter oxygen tubing.
2-in-1 connector for attachment to oxygen tubing or nebulizer.
For single patient use only.